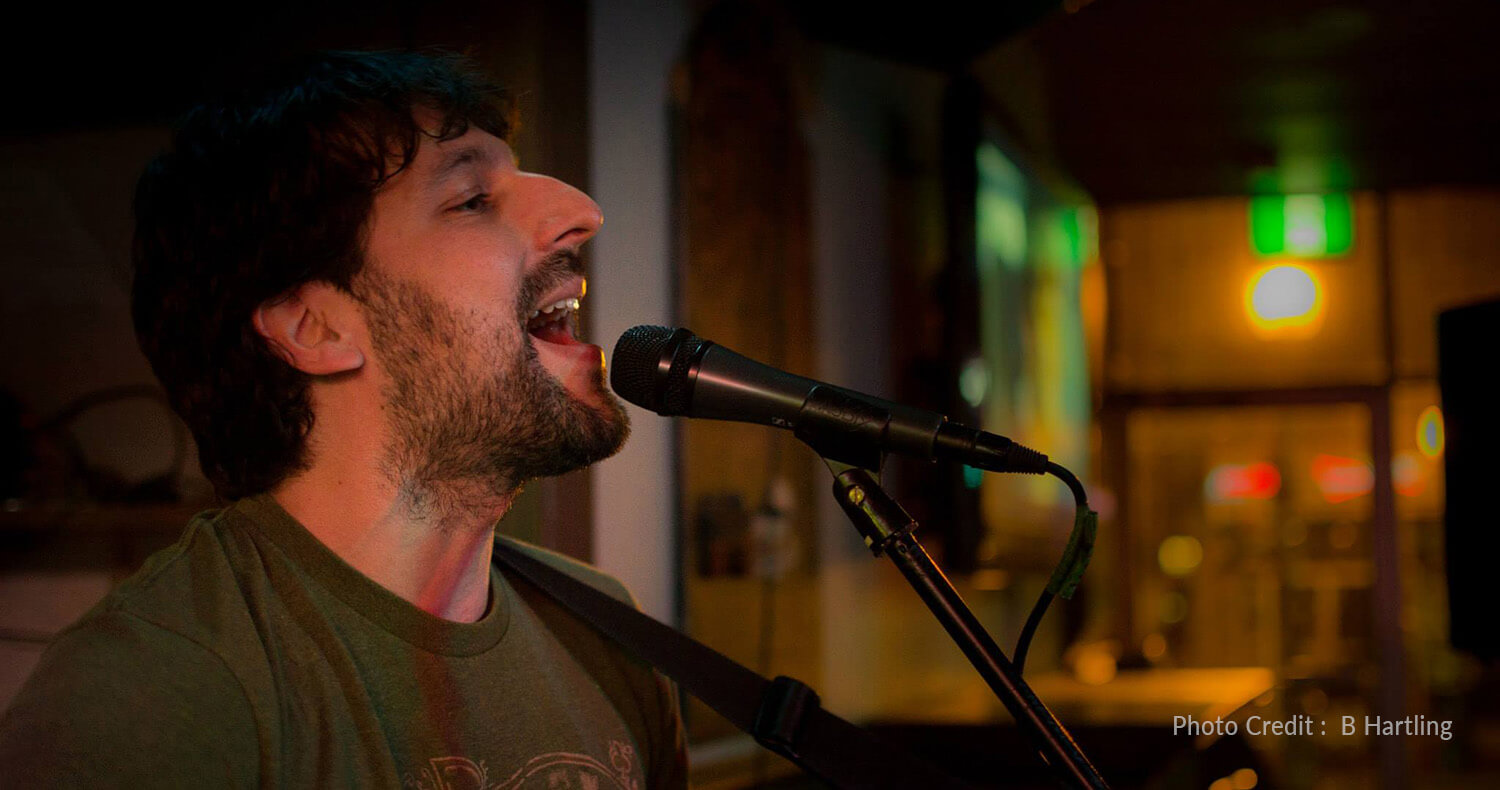 Something for every audience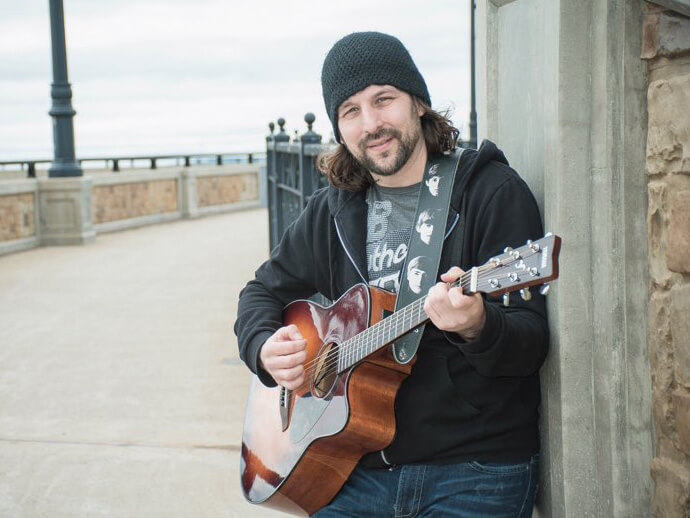 Tim's solo shows are a unique experience.  He knows hundreds of songs across virtually all genres and he's happy to play in the background, but if you really want some fun why not participate.  If he's heard the song enough to have it in his head, he'll play it for you off a tablet… as long as you promise to sing along and you aren't too picky for perfection.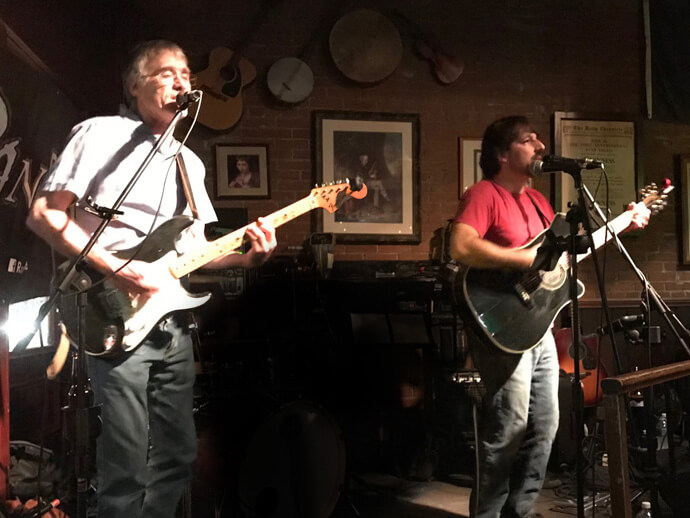 A light weight version of the full band. The Duo play upbeat, fun music from all genres and generations that keep you dancing and singing along all night. This show is a little more intimate and allows for a more diverse set list.
Random Guyz is a dance party band with 5 seasoned and diverse performers. We play upbeat, fun music from yesterday and today that keep you dancing and singing all night long.
Sometimes we invite a Random Guests to join the lineup. It could be a random drummer, bass player, keyboardist, or guitarist. We also often feature a Random Gal who takes lead for a number of songs and also provides that beautiful high harmony.
We take requests! Random Guyz are not afraid to play requests even if they are not on our setlist. On occasion, we bring members from our audience on stage to sing songs with us which is especially fun for weddings, private parties and corporate parties.
What our fans are saying…
"This band is simply amazing!! They play good music and amazing voice on all of them !! I had them booked party and everyone loved them !!"
– Leandre Lee Leblanc
"Love this group I try to see them whenever they are playing. Just saw them again on the weekend and they didn't disappoint the voices the song all awesome!!!"
– Deanna LeBlanc
"The Random Guyz Band play many genres, its quite impressive. I've had the chance to see them a few times and every time I don't want the party to stop."
– Kevin Hebert
"Saw this band last night.
They are awesome.
They play "real" music."
– Beverley Williston
"They are awsome enjoyed very much"
– Catherine Durelle
"Fantastic band! I'm not usually much of a dancer but I didn't want to leave the dance floor. Excellent!"
– Dawn Poirier
"Omg they are fantastic! Never left the dance floor!"
– Mary Anne MacPhee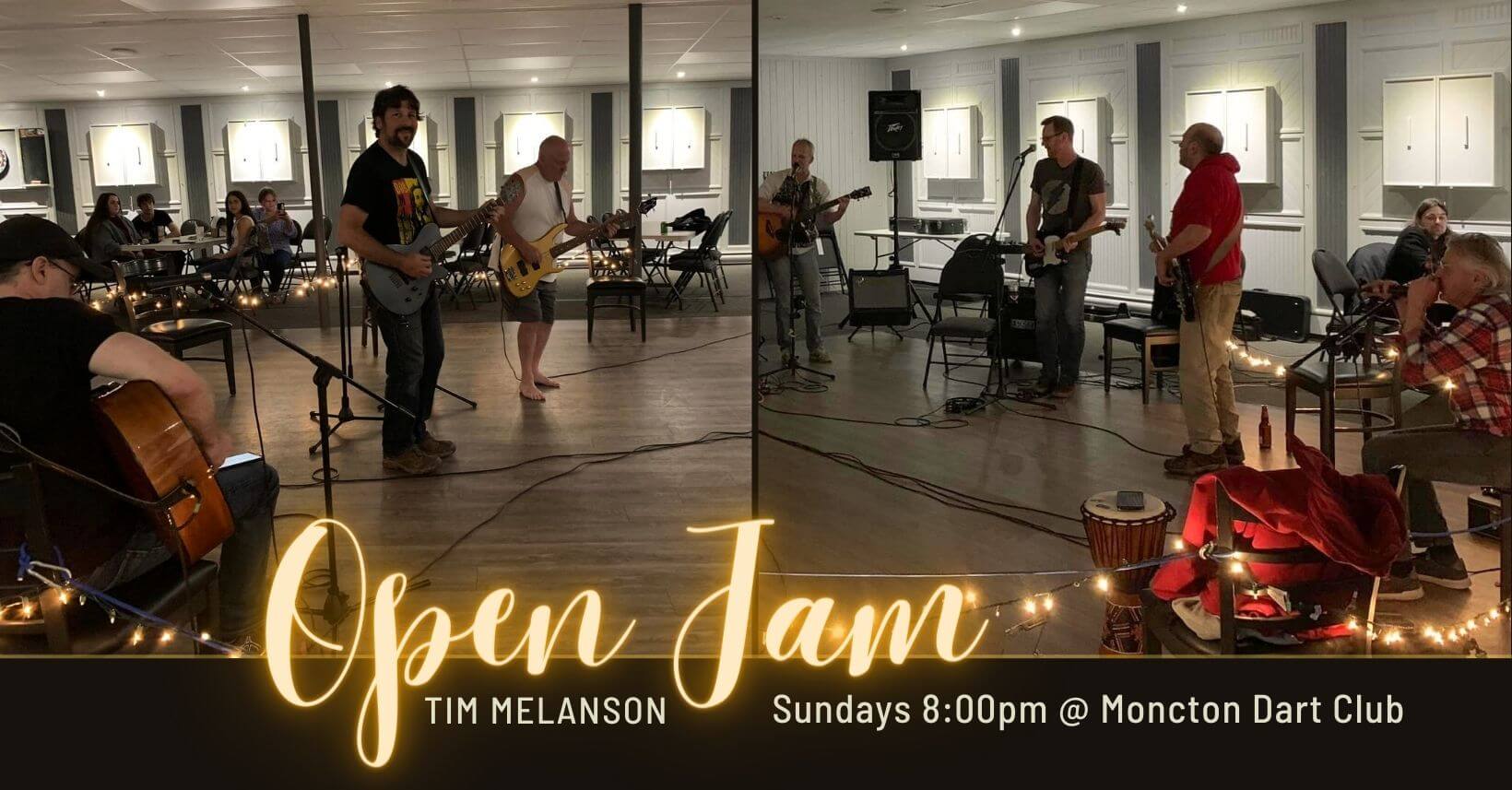 Ready to Jam?
Tim has over 15 years of experience hosting open mics and open jams. His passion lies in bringing musicians together to enhance their performance skills.
The Jam Circle was born out of necessity during lockdowns. Unable to share instruments and needing to maintain a safe distance, Tim introduced a unique setup where musicians can bring their own gear and join in the jam. This innovative idea has been a resounding success, going strong for almost 3 years now.
If you have a knack for singing, playing guitar, bass, or percussion, we invite you to join the fun! Setup begins at 8pm. Tim provides the PA system, bass and electric guitar amps, and even a few extra microphones if needed.
Shows Open to the Public
(for private/corporate event dates and availability please contact us)
Moncton Dart Club – Moncton, NB
Open Jam Circle with Tim Melanson
Furnace Room – Moncton, NB
Tim Melanson – Solo Experience
Moncton Dart Club – Moncton, NB
Open Jam Circle with Tim Melanson
Moncton Dart Club – Moncton, NB
Open Jam Circle with Tim Melanson
Moncton Dart Club – Moncton, NB
Tim Melanson – Solo Experience
Moncton Dart Club – Moncton, NB
Open Jam Circle with Tim Melanson
Hub City Pub – Casino NB – Moncton
Moncton Dart Club – Moncton, NB
Open Jam Circle with Tim Melanson
Tim Melanson – Solo Experience
Moncton Dart Club – Moncton, NB
Open Jam Circle with Tim Melanson
Moncton Dart Club – Moncton, NB
Open Jam Circle with Tim Melanson
Moncton Dart Club – Moncton, NB
Open Jam Circle with Tim Melanson
Moncton Dart Club – Moncton, NB
Open Jam Circle with Tim Melanson
Moncton Dart Club – Moncton, NB
Open Jam Circle with Tim Melanson
Moncton Dart Club – Moncton, NB
Open Jam Circle with Tim Melanson
Moncton Dart Club – Moncton, NB
Open Jam Circle with Tim Melanson
Moncton Dart Club – Moncton, NB
Open Jam Circle with Tim Melanson
Moncton Dart Club – Moncton, NB
Open Jam Circle with Tim Melanson
Moncton Dart Club – Moncton, NB
Open Jam Circle with Tim Melanson
Moncton Dart Club – Moncton, NB
Open Jam Circle with Tim Melanson
Moncton Dart Club – Moncton, NB
Open Jam Circle with Tim Melanson
Moncton Dart Club – Moncton, NB
Open Jam Circle with Tim Melanson
St James Gate – Moncton, NB
Tim Melanson – Solo Experience
Moncton Dart Club – Moncton, NB
Open Jam Circle with Tim Melanson
Moncton Dart Club – Moncton, NB
Open Jam Circle with Tim Melanson
Hub City Pub – Casino NB – Moncton
Moncton Dart Club – Moncton, NB
Open Jam Circle with Tim Melanson
Moncton Dart Club – Moncton, NB
Open Jam Circle with Tim Melanson
Moncton Dart Club – Moncton, NB
Open Jam Circle with Tim Melanson
Moncton Dart Club – Moncton, NB
Open Jam Circle with Tim Melanson
St James Gate – Moncton, NB
Tim Melanson – Solo Experience
Jun 24, 2023 | 9:30pm-1:30am
Tim Melanson – Solo Experience
Moncton Dart Club – Moncton, NB
Open Jam Circle with Tim Melanson
Moncton Dart Club – Moncton, NB
Open Jam Circle with Tim Melanson
Captain Dan's – Shediac, NB
Tim Melanson – Solo Experience
Tim Melanson – Solo Experience
Moncton Dart Club – Moncton, NB
Open Jam Circle with Tim Melanson
Captain Dan's – Shediac, NB
Tim Melanson – Solo Experience
Hub City Pub – Casino NB – Moncton
Moncton Dart Club – Moncton, NB
Open Jam Circle with Tim Melanson
Moncton Dart Club – Moncton, NB
Open Jam Circle with Tim Melanson
Moncton Dart Club – Moncton, NB
Open Jam Circle with Tim Melanson
Moncton Dart Club – Moncton, NB
Open Jam Circle with Tim Melanson
Moncton Dart Club – Moncton, NB
Open Jam Circle with Tim Melanson
Captain Dan's – Shediac, NB
Tim Melanson – Solo Experience
Moncton Dart Club – Moncton, NB
Open Jam Circle with Tim Melanson
Captain Dan's – Shediac, NB
Tim Melanson – Solo Experience
Moncton Dart Club – Moncton, NB
Open Jam Circle with Tim Melanson